Annie Peace, Health Services Director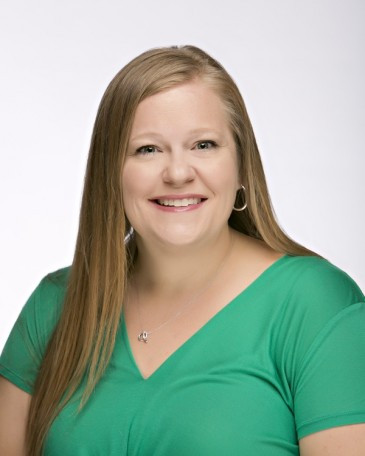 Annie Peace is the Health Services Director at Meadowlark. She is responsible for the following departments: Household Operations, Nursing Services, Social Services, Therapy Services and Environmental Services. Annie serves as the guide for the organizational culture at Meadowlark Hills. As a Certified Dream Manager, Annie also provides Dream Manager Services to the campus.  
Annie began working within the Meadowlark team in 1998. She has held a variety of positions throughout her tenure with the organization, including: Human Resources Leader, Household Coordinator and Support Services Director. Annie completed the Administrator in Training program at Meadowlark. 
In 1998, Annie received her bachelor's degree in family life and community services from KansasStateUniversity. She also received her license in Long Term Care Administration. 
In community and state-wide leadership, Annie has been a member of the Diversity Board for USD 383 and a member of the Manhattan High Business Advisory Board. She is currently a member of the Board for the Manhattan Track Club and two USD 383 Site Councils. Annie served on the Nominating Committee for Kansas Culture Change Coalition, presented Nationally on Culture Change and Leadership and is a graduate of the 2011 Leadership Manhattan Program. 
Originally from Osawatomie, Kan., Annie now lives in Manhattan, Kan. with her husband Aaron Bowyer and their two children, Lydia and Max Bowyer.
A little more from Annie:
"I have so many great memories at Meadowlark Hills and they all involve wonderful people and great life lessons. My best Meadowlark Hills memory is with a gentleman that passed several years ago who had lived in Tinklin Pointe. He is one of the best friends I have ever had. He taught me so much and we had many wonderful times together sharing music, coffee and great stories. He taught me most everything I know about Alzheimer's, as he lived with it for years. One summer afternoon, he and I went swimming with my kids. I turned around and could not see him — I was terrified. After what seemed like an eternity, he popped up in the pool and yelled, 'I can still hold my breath a really long time!' I learned so much from him, and that afternoon I learned a lot about letting myself embrace people for who they are and not the disease they are living with."
"My favorite spot in Manhattan is Deep Creek Road and the drive through the rolling hills, ending at Pillsbury Crossing. I love looking out at the hills and the view from this road is my favorite."
Contact
(785) 323-3868
annie.peace@meadowlark.org
---