Becky Fitzgerald, Development Director, Meadowlark Foundation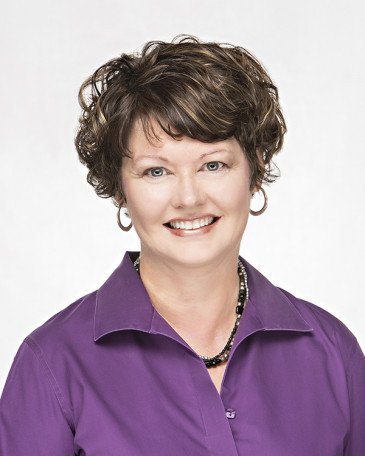 Becky Fitzgerald is the Development Director for the Meadowlark Foundation. She is responsible for creating, fostering and maintaining relationships with donors, residents and staff. She will work to cultivate gifts and to provide the opportunity for individuals to give their time, talents and treasure to further the Meadowlark mission.
In 2003, Becky joined the Meadowlark team as the Community Relations Coordinator. She transitioned to the sales team in 2005, focusing on independent and assisted living. Becky accepted the Development Director position in June 2014.
Becky graduated from Wellington High School in 1982. She earned a bachelor's in journalism and mass communications at Kansas State University in 1985. Prior to joining the team at Meadowlark Hills, Becky was the lifestyle editor at the Salina Journal and assistant editor of Powercat Illustrated, a former K-State sports magazine. She has been a co-owner of Spirit Street Publishing since 1998.
Becky is a past member of the Friends of McCain Board of Directors, serving as chair of the Audience Development Committee. She also is a member of Manhattan Chapter BD of PEO, and attends Rock Hills Church. She lives in Manhattan with her husband, Tim, and their two dogs, Darla and Daphne.
A little more from Becky:
"The best time of year at Meadowlark Hills is Nov. 20 through Dec. 31. My birthday is November 20, and then Thanksgiving, Christmas and New Year's Eve follow quickly. My co-workers and several residents are especially kind to me in remembering my birthday, going out of their way to show me I'm appreciated. Thanksgiving kicks off a month of decorations, parties and fabulous food. There are more opportunities to visit with current residents and their families as well as meet prospective residents and their loved ones."
"My favorite room is in the Community Center; it's Kansas Room Pub. The specialty cocktails are always fun to try, but it's the regular customers who entice me to return a few times each month. We tell stories, we tell secrets and we laugh … a lot."
Contact
(785) 323-3843
rebecca.fitzgerald@meadowlark.org
---