Sarah Duggan, Community Relations Director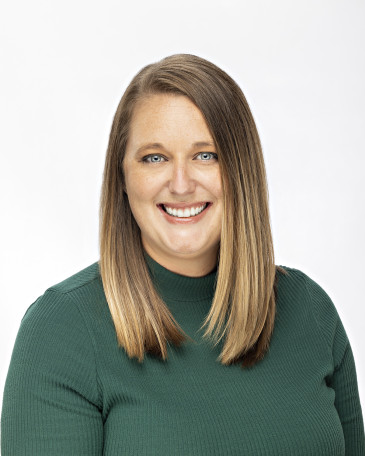 Sarah Duggan is the Community Relations Director for Meadowlark. She is responsible for managing the following departments: Marketing and Public Relations, the Parkinson's Program and the Memory Program. Sarah also provides administrative and communication support to the Meadowlark Board of Trustees and Meadowlark Foundation Board of Directors. She assists in guiding the mission and objectives of the organization.
In 2011, Sarah began working with the team at Meadowlark as the Hospitality Leader. She has transitioned to the executive assistant position in the Meadowlark Foundation office, Development Coordinator, Marketing Director and in May 2013, she accepted the position of Community Relations Director.
In 2006, Sarah moved to Manhattan from Ottawa, Kan. She received her Bachelor of Arts in public relations, with an outside concentration in English, from Kansas State University in December 2009. Prior to working for Meadowlark, Sarah was employed as an assistant property manager at McCullough Development, Inc.
Sarah is a graduate of the Leadership Manhattan Class of 2019 and currently serves on the Leadership Manhattan Board. She participates on the planning committee for Manhattan's Walk to End Alzheimer's. Sarah and her family are active members of the First United Methodist Church.
Sarah lives in Manhattan with her husband, Edward, and their daughters, Murphy, Eilish, and Edie.
A little more from Sarah:
"I value working within an organization that encourages the cultivation and fostering of relationships. Every day, I take multiple opportunities to connect with residents and staff through conversation, laughter and mutual respect. I am forever changed, for the better, because I have worked at Meadowlark Hills."
"The best time of year at Meadowlark Hills is Christmas time. Our decorations are outstanding, spirits are high and there are great treats to eat! For me, holidays are about being with the people you love and I get to do that every day when I come to work!"
Contact
(785) 323-3878
---