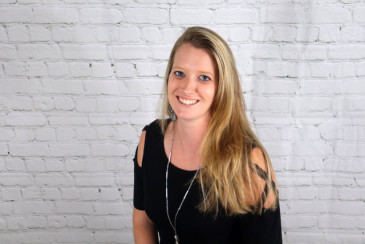 Building a Career: From CNA to Home Health Office Manager
Angela Gerena started working at Meadowlark as a Certified Nursing Assistant (CNA) in Collins House in 2010. As a CNA, she helped residents with basic activities of daily life. She got additional certifications and started taking on more responsibility like planning outings and activities. She moved to Bramlage House, our post acute facility, and worked there as a household assistant. Today, Angela is the home health office manager.
She manages the day-to-day operation: handling paperwork, answering phones, fielding questions from colleagues, residents and family members. She also manages over 60 people and handles hiring and scheduling for companions and home health aides in the house.
"I'm one of those people who likes to grow and learn and do new things," she said.
The opportunity for her to move up came from within. Human resources reached out to talk with her about opportunities within the organization.
"Knowing that I'm having a direct impact on residents' lives for the better is very meaningful and rewarding for me," she said.
---