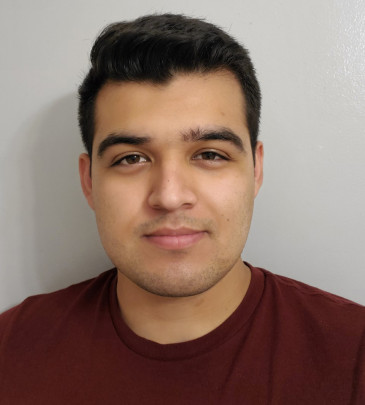 Finding a Calling: A New Face in Medical Care
Daniel Rubio can trace his path to Meadowlark back to high school. He attended a class on medical care that introduced him to different aspects of the field, from nutrition to physical therapy. As he was getting interested in medical care, his grandfather's health started declining and Daniel decided to get a foot in the door with elder care.
Today, he serves as a Home Health Aide at Meadowlark, helping seniors with anything from medication reminders, getting out of bed, showering, preparing breakfast—the little things they need support with throughout the day. Not only does it help seniors, but it also helps family members.
"Most of the time, family members aren't trained or don't have the experience or comfort level as an aide. It makes it a lot easier for them to make sure their loved ones get the right kind of care," he said. "Plus, it gives them time to run errands or take a break."
Daniel helps residents on campus, as well as seniors living in their homes throughout the surrounding communities. He finds the one-on-one care that comes with being a Home Health Aide very rewarding.
"For a person that is limited in what they can do, it makes all the difference for them. It helps knowing that you're really making a difference in their day," he said.
He started as a Certified Nursing Assistant (CNA) and is currently working on a prerequisite for his nursing degree. He looks forward to growing in his field at Meadowlark.
"They really are different when it comes to care," he said. "They show the person-first care in every way. I think it's really set the bar for me when it comes to health care."
---