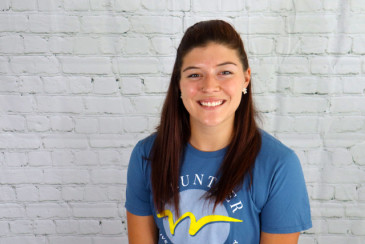 Home Away from Home
Heading into her senior year at Kansas State University, Logan Frost was planning to stay in Manhattan for the summer. But, she missed home and wanted to be more involved in the Manhattan community. She decided to volunteer at Meadowlark.
"I thought I'd volunteer for a few hours and then just fell in love with it," she said.
She helped out at different events, serving ice cream at the weekly social and fixing coffee in the afternoons. The residents asked her all about life at K-State and she loved hearing their stories in return.
"I love helping older adults because they have so much to offer and so much knowledge. Hearing their stories about World War II or life on the farm in the 1930s really brought about a whole new side of me I didn't realize was there," she said.
Logan loved volunteering at Meadowlark so much that she added a gerontology major to her degree.
Her advice to others thinking about volunteering: "Call right now."
---